Since 1975, Black Sheep Sporting Goods has served as your premier source for quality sporting goods at the lowest possible price!
Celebrating 45 Years As Your Favorite Sporting Goods Store.
We carry a full line of quality outdoor products related to Hunting, Fishing, Camping, Marine, Outdoor Clothing, Footwear, and Shooting Sports!
Black Sheep Online
3534 N. Government Way 
Coeur d'Alene, ID 83815 
Tel: 208-534-6259
Telephone Support Hours: 
Temporary Hours: Open Daily from 10am - 6pm PST 
Click Here To Sign Up For Our E-Newsletter
Black Sheep Sporting Goods Retail Store
3534 N. Government Way (Next To Costco)
Coeur d'Alene, ID 83815 
Tel: 208-534-6259
Store Hours: Open Daily from 10 am to 6 pm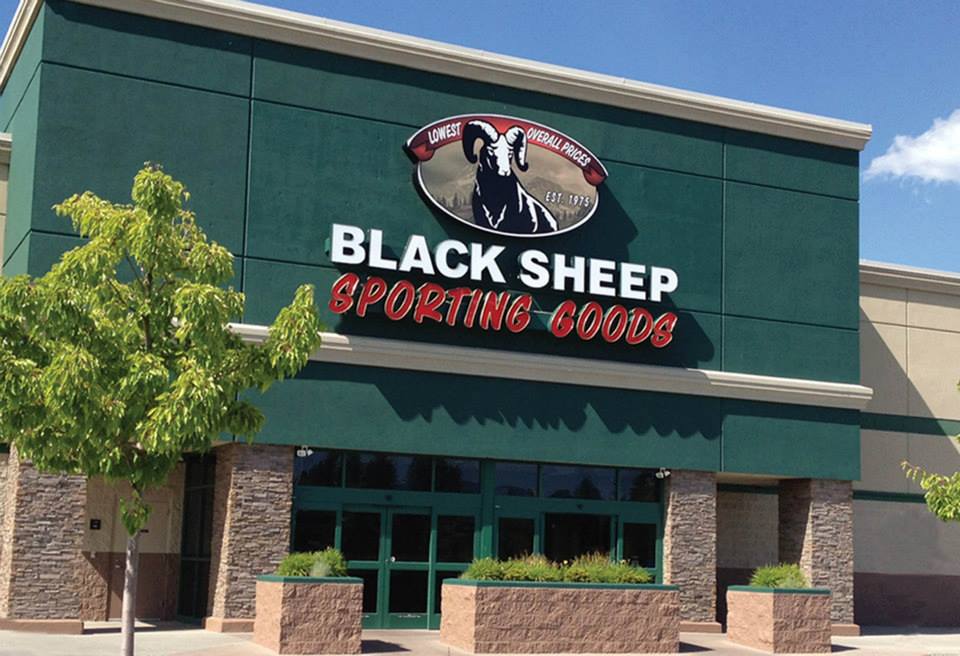 Black Sheep Bargain Barn Retail Store
308 W. Seale Ave. (Behind Home Goods on HWY 95)
Coeur d'Alene, ID 83815
Tel: 208-665-9843
Store Hours: Friday, Saturday & Sunday 10am - 5pm