Big Game Event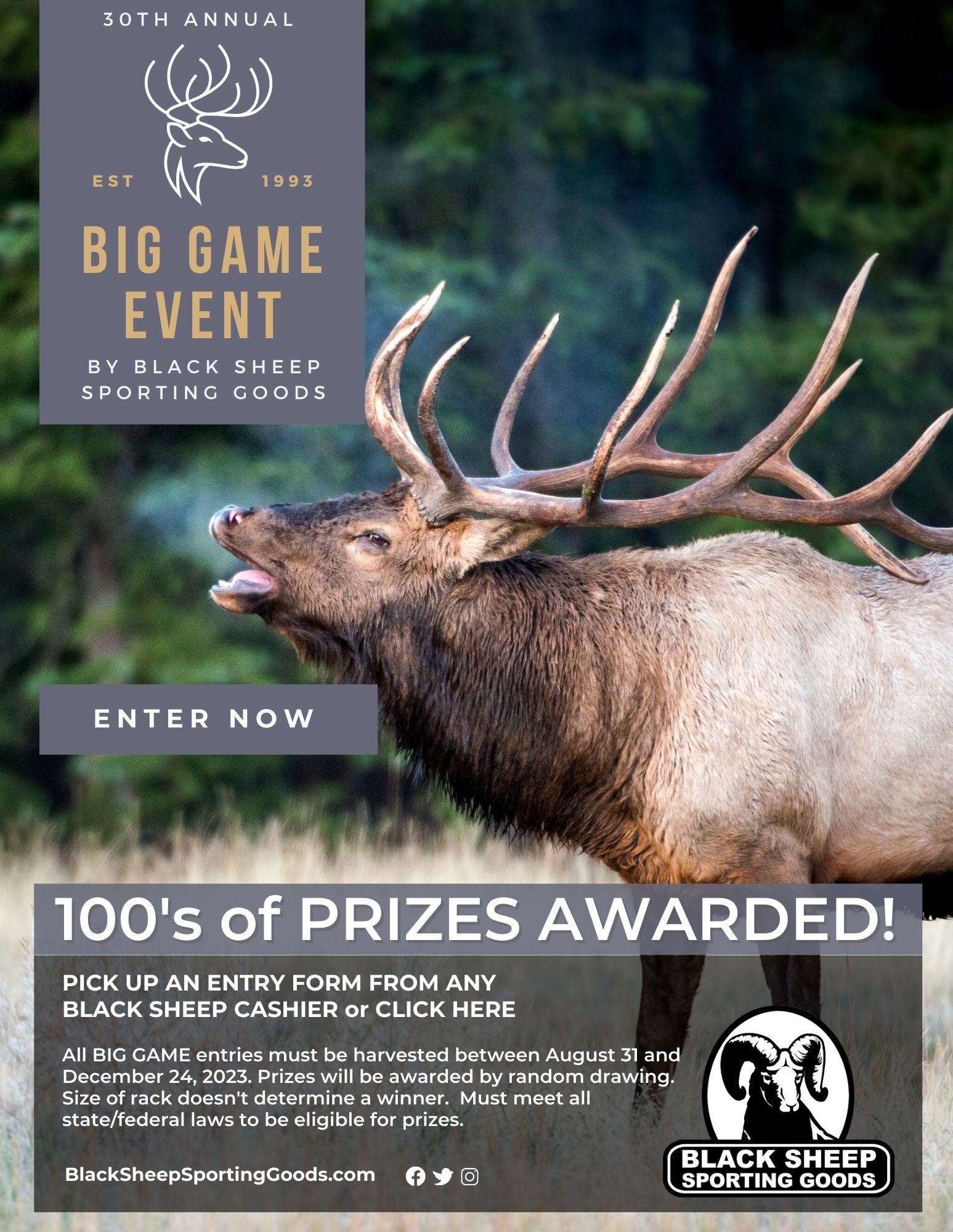 30th Annual BIG GAME EVENT Contest Rules
100's of prizes will be awarded by random drawing. Size of rack does not determine the winner.
Must meet all Federal & State requirements to be eligible for grand prize. All entries must
be a big game species recognized by Idaho Fish and Game. All entries must be harvested
between August 31 and December 24, 2023. All photos must be taken by Black Sheep
employees (kill photos not accepted). Poached animals or animals suspected of being poached will be disqualified. All animals must be brought in within seven days of kill. Winners will be announced
February 2024. Photos will be taken of entries, racks will not be displayed in the store. Pick up an entry form from any Black Sheep cashier or download a form here.
We look forward to sharing your photos on Black Sheep's bragging board, as well as our social media pages for all to see and admire.